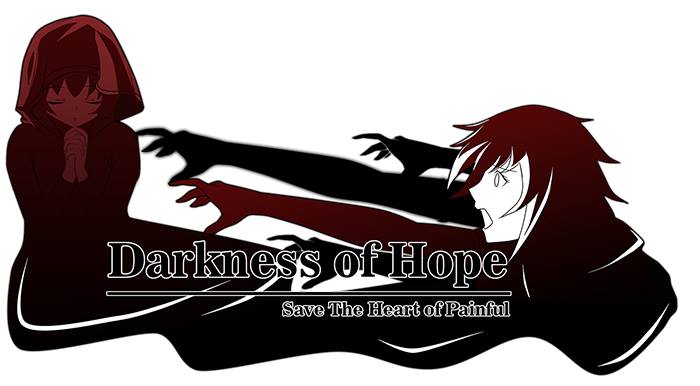 Darkness of Hope Save The Heart of Painful
A downloadable game for Windows
Title :Darkness of Hope - Save The Heart of Painful
Code Project : DoH - STHoP
Genre : Short RPG, Comedy, Drama
Duration : 30 - 60 minutes
Synopsis
Darkness of Hope: Save the Painful of Heart tells the story about Checilia and her search for the reasons behind her clans's discrimination,by the other clans.
"Why?" She asks her parents, but no clear answer is given.
"Why?" She asks her sister, Eris, but, still the answer didn't satisfy her.
Thus, she was left in the dark with neither answer nor clue ....
Then, one day, there came an unknown army that invaded their residence. They killed her father, and her mother. Eris, took Checil into safety. But was it really safe?

Features
Unique yet Thrilling Battle System!
May fortune be with you. While it's all based on randomness, try your best and not to be trapped in endless battle.

Solve the maze, in cooperative way!
You can't solve the labryinthine paths alone..

Fanspage:
https://www.facebook.com/DoHProject
Install instructions
Make sure to install the font before playing the game.
Read the 'MUST INSTALL FONT !!!' text file for further info.
Download
Download
DoH Save The Heart of Painful.exe
78 MB